Invention can change the world!
Children must take part in climate and environmental decisions – they care, have rights and their ideas, passion and imaginations can inspire adults to urgently act to save our planet from irreversible destruction.
This collaborative project aimed to show that children's input should be actively sought and listened to on matters that affect their present lives and their future, particularly on the climate and other environmental issues.
This challenge helped children better understand climate change and encouraged them to use their brilliant imaginations to think of ideas to better protect the planet. The two challenge themes were: biodiversity and living more sustainably.
After uploading their inventions here, a selection of the most inspiring ideas were chosen to be brought to life! These ideas are being showcased at events, including at the UN Human Rights Council, encouraging adults to listen to children and involve them in climate decisions.
Together we are helping ensure children's voices and ideas are heard and that adults make the right decisions to stop climate change and better protect our planet.
THIS CHALLENGE IS NOW CLOSED - Deadline 12pm Midnight, 11th October, 2021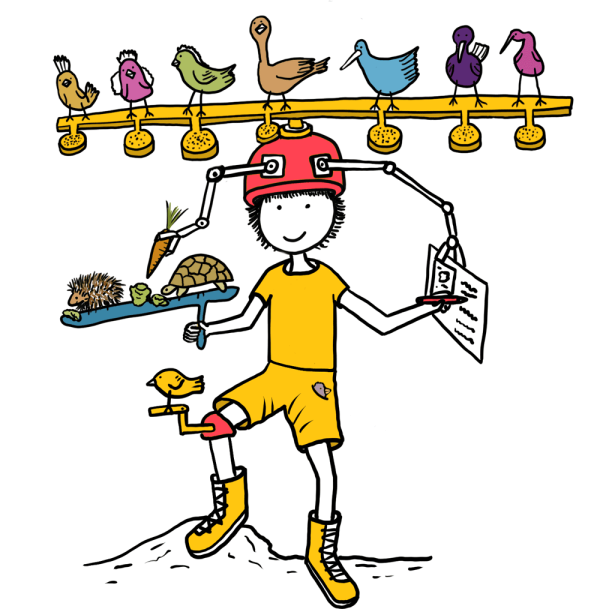 Participants chose from one of the two themes to help them think up an ingenious invention to protect our planet!
THEME 1 - PROTECT BIODIVERSITY
Animals and plants make homes in wild habitats like deserts and forests, but they also live in the cities, amongst us on the edges of buildings and between the cracks in the pavements. Wherever you live you can make a difference. What could you invent to bring more biodiversity to the area you live in?
THEME 2 - INVENT A MORE SUSTAINABLE FUTURE
Every decision we make has an impact on the planet, from what we eat to how we travel. Can you think of traditions in your country that are kinder to the environment and help to protect it? Think up an invention that would help us to throw fewer things away and waste less, to use less energy or to travel more sustainably!
Enter the challenge! (Deadline Midnight, 11th October 2021)
With thanks to our supporters
The German Federal Foreign Office, the European Union and the Ministry of Foreign Affairs of the Republic of Slovenia.