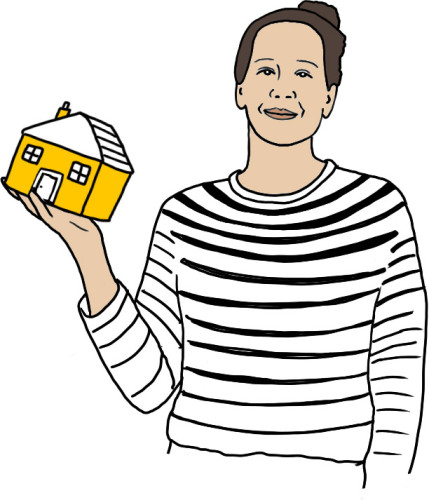 1 brought to life
Ellie works with all kinds of materials from wood to clay. She often uses waste materials, such as plastic washed up on the beach or recycled glass bottles. She likes to get her hands dirty and try out all kinds of making techniques to help her come up with her designs.
Recent project reports
The finished hat!
Ta da! I hope Benjamin like's the made real Super Hat 2021! I definitely like wearing it :)
The birds and the bees
I'm continuing to add some more flowers, leaves and twigs to bring the hat to life, and have added some special felted additions to the hat. If you look carefully you should be able to see them...
The last steps before the hat is complete is to add few more sprigs of felted flowers as well as some dried flowers. I will also pad out the inside of the hat with wool to make sure it's comfy to wear around the city!
Adding foliage and making it green!
I wanted to make sure all of the metal part of the hat is well covered so that in the end it will look very green and natural. I started by covering the frame in preserved moss, this is real moss that has been treated to last for a long time.
I then began positioning different types of flowers into the hat. I have chosen to use a mixture of felt flowers and dried flowers as the hat needs to travel to different exhibitions and not wilt as fresh flowers would do. Felt is made from wool so is a natural material.
To give the hat lots of texture and colour to attract bees whilst also being fun to wear I chose a selection of different coloured flowers, and tried to select mainly blue, orange and red to match Benjamin's drawing as closely as possible. I've also started to add leaves, and more twigs to the brim.
The Super Hat is starting to take shape!