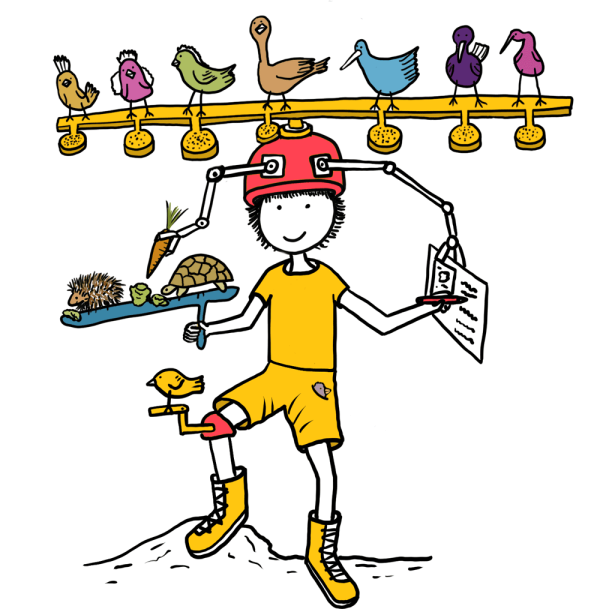 Participants chose from one of the two themes to help them think up an ingenious invention to protect our planet!
THEME 1 - PROTECT BIODIVERSITY
Animals and plants make homes in wild habitats like deserts and forests, but they also live in the cities, amongst us on the edges of buildings and between the cracks in the pavements. Wherever you live you can make a difference. What could you invent to bring more biodiversity to the area you live in?
THEME 2 - INVENT A MORE SUSTAINABLE FUTURE
Every decision we make has an impact on the planet, from what we eat to how we travel. Can you think of traditions in your country that are kinder to the environment and help to protect it? Think up an invention that would help us to throw fewer things away and waste less, to use less energy or to travel more sustainably!
Enter the challenge! (Deadline Midnight, 11th October 2021)